Game Reviews: Frost Punk, LEGO Builder's Journey, Runner 3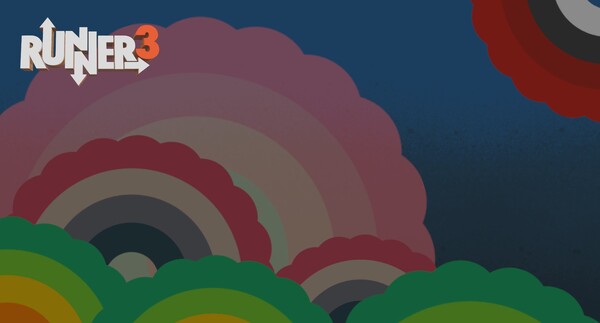 I'm switching to a new format, combining game reviews into monthly posts. I've been keeping up with writing reviews, but have fallen behind at posting them. I finished a couple of PC games back in October. Runner 3 was a game I started years ago and finally picked up again to finish. LEGO Builder's Journey is a recent title I purchased mainly for the RTX graphics. Frost Punk is a game I've wanted to play for a while, and finally grabbed while it was on sale.
Frost Punk
Playing Frost Punk made me feel freezing cold in the middle of the summer. It's a resource management game with a steam punk feel, taking place in an early industrial society plagued with a fading sun. Parts of Europe have frozen over, an a group from London must now survive in a freezing wasteland where -30°C is considered a warm summer day. Scouting parties help discover resources and survivors. Technology trees build research to improve resource extraction and survivability. Laws can be written to guide and mold a society to be either virtuous or authoritarian.

Front Punk has many elements that feel like the came directly out of a resource management board game. Everything works against you, as you fight the relentless elements. The music, graphics and artwork all draw the player deep into the frigid hellscape where your people grow into desperation. It is likely you will not survive your first play through. It took me three or four tries, and ten hours of gameplay, to get through the basic story. The game has several additional scenarios, as well as DLC, for those looking for more challenges.

It's rare that a game draws in so many design elements, both in game mechanics and in visual art style, that truly pulls the player into an immersive and desperate world. Trying to survive and weather the storm, holding on to and end that is coming, really feels like it fits in with our current age. Unlike a game though, there is no goal post or final relief from the storm in real life.
Summary
A challenging resource management game with stunning artwork, rich story, and captivating gameplay that takes the player to the edge of a bleak frigged world.
LEGO Builder's Journey
I learned about LEGO Builder's Journey from a summer review of nVidia's RTX technology in games1. The game really does look stunning. The ray tracing elements likely make this both the most beautiful, and most graphic intensive, LEGO game released to date. The colors and visuals look absolutely amazing, as you use very simple mechanics to guide your little characters through a world made of virtual plastic bricks.

The puzzles are all fun, but fairly simple. There was really one once place that had me stuck for a while. For that reason, this is probably a great game to play with children or as a family. There is no real dialog and the story is really ambiguous. You might feel a few moments of joy or awe, but nothing will likely pull at your heartstrings with hilarity or melancholy.

There was a bug that did erase all my save games at one point, but I was able to find a save file someone posted online so I wouldn't have to replay the entire game2. The bug has since been fixed3, but it probably wouldn't have been bad to play through the entire game again as it's not really that long. Considering the price of this title, it really should last longer than 3 to 4 hours. Although I do prefer shorter games, I wouldn't recommend picking up LEGO Builder's Journey unless it's on sale.

Despite the price and short length, I did really enjoy this game. It was fun, relaxing and beautiful. It really utilized the power available on newer graphics cards to create an engaging and immersive world that's suitable for all ages.
Summary
Graphically intense for a LEGO game, Builder's Journey has a lot of fun and creative puzzles, but lacks real character development and is very short considering its price.
Runner 3
The Bit Trip series is marvel of independent games. They're all pretty cute, have fun gameplay and are insanely difficult. Runner 3 builds on many of the animation and graphical elements of Runner 2: Future Legend of Rhythm Alien. The mechanics are straightforward. Your character runs at a constant speed, and you must kick, jump, duck and bounce your way through each level. Along the way you collect gold bricks, boomboxes and other elements that add music to the game.

The core mechanics haven't changed much since the original Bit Trip Runner with its 8-bit style graphics. Although Runner 3 feels like it should have just been additional levels for the Runner 2 engine, the levels aren't designed as well. Each stage is much longer. Although they start off simple enough, most levels grow with increasing frustration. Some of the newer animation tends to obscure the course. Unlike a game like Dance Dance Revolution where you can train your mind to get good at sight reading the arrows, Runner 3 has a lot of fast moving elements and weird camera jumps. You can't really build skill to quickly get through each type of level. You pretty much have to learn and memorize each course.
Many levels have alternative routes you can play after beating them once, opening up paths that contain gems instead of gold bars. You can exchange these for outfits and additional characters. However, the game is so frustrating I really didn't feel like going back and playing them. While most of the story is forgettable, the music is superb, the visuals are stunning, and Charles Martinet's narration is amazing. I want to like this game, but I feel the sweet spot for the entire series was definitely Runner 2. Pick up this one if you need your fix of Commander Video, but don't expect it to be better than its predecessor.
Summary
The return of fun an quirky characters, ruined by frustrating level design, places Runner 3 as cute, but the least worthwhile of the Runner series.