Louqe Ghost S1 Build and Review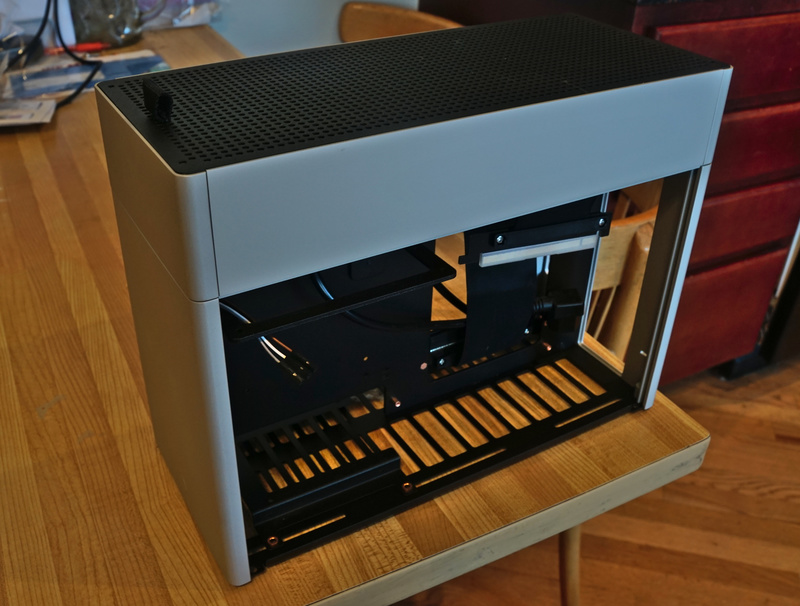 I had been working off of my laptop for several months, but some performance issues and thermal throttling led me to revert back to building a desktop. I had sold my previous build before traveling across the US, so for this particular build I wanted something in an ultra small, easily transportable form factor. I decided to jump in on a crowdfunding effort for the Louqe Ghost S1 ITX case. This review covers installing my system into this very compact ITX case, my first experience with water cooling and what to expect for others when considering the Ghost case.
The Ghost cases arrived a couple of months past their expected delivery date, as so often happens with crowd funded projects. I had expected as much, and decided to build, temporarily, into a cheap case I picked up at a local store. I installed everything except the water cooler, an used this NZXT case for a couple of months.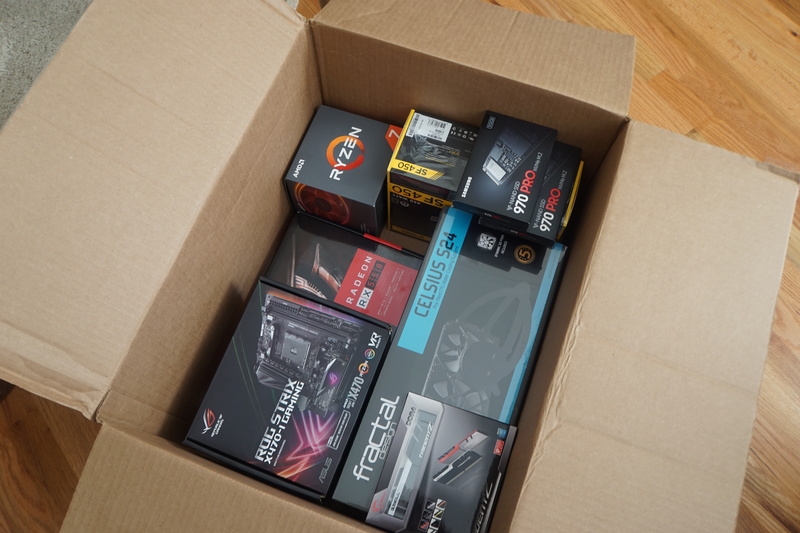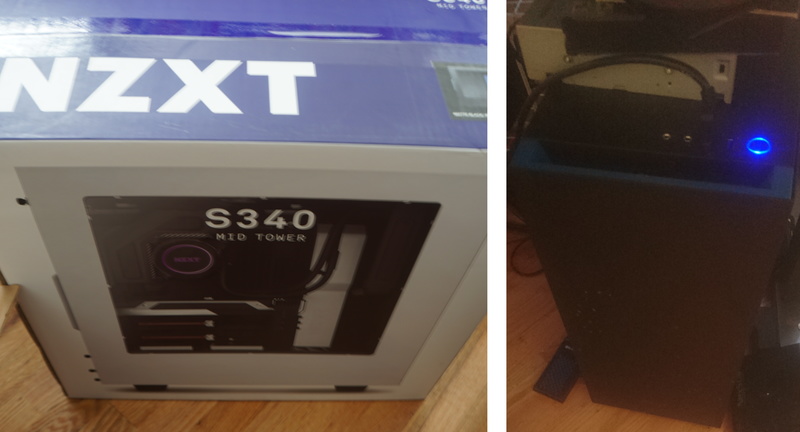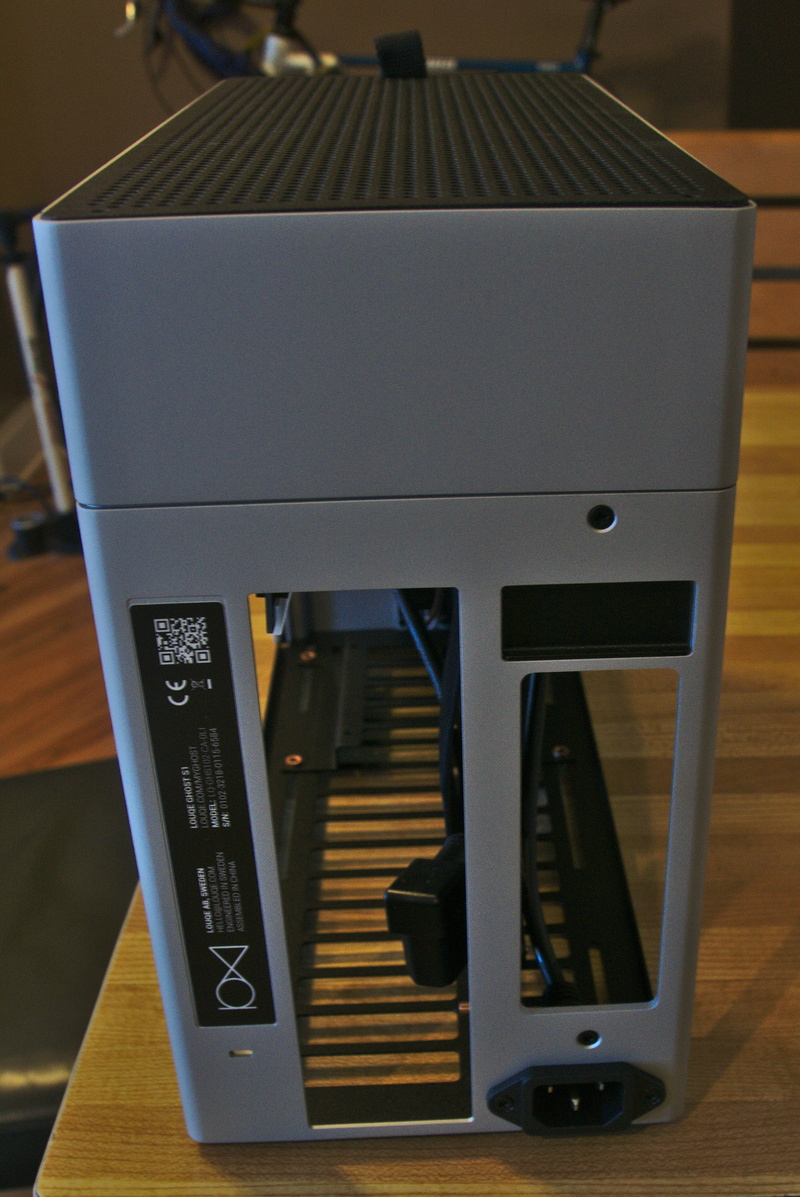 When the Ghost case arrived, one of the first things I attempted to put together were the top hats. These are rims used to expand the Ghost case upwards or downwards to accommodate additional components such as hard drives or water cooling radiators. I really wish these had just come assembled. They were all packed in bubble wrap that was so tight that almost all of the packing bubbles had popped. Many of the rails looked as if they were bent. I had trouble fitting two of the three top hats together correctly and ended up stuffing the top grate into the one I intended to use to try and flex it out to the correct size.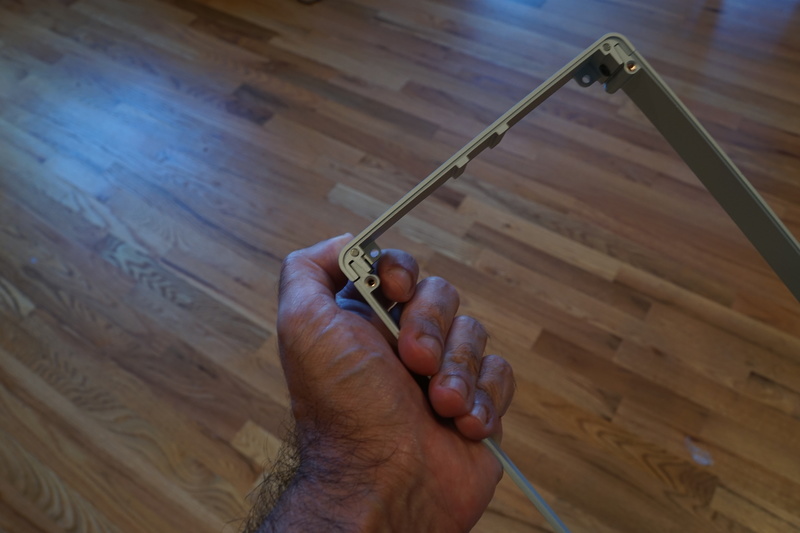 Migrating most of the components were all fairly straight forward. I wiped off the old thermal compound using rubbing alcohol and allowed the CPU lid to dry. I used the stock thermal paste that came with my all-in-one cooler. I did have to move the power supply bracket down to the lower set of holes to allow space for the hoses coming from the radiator.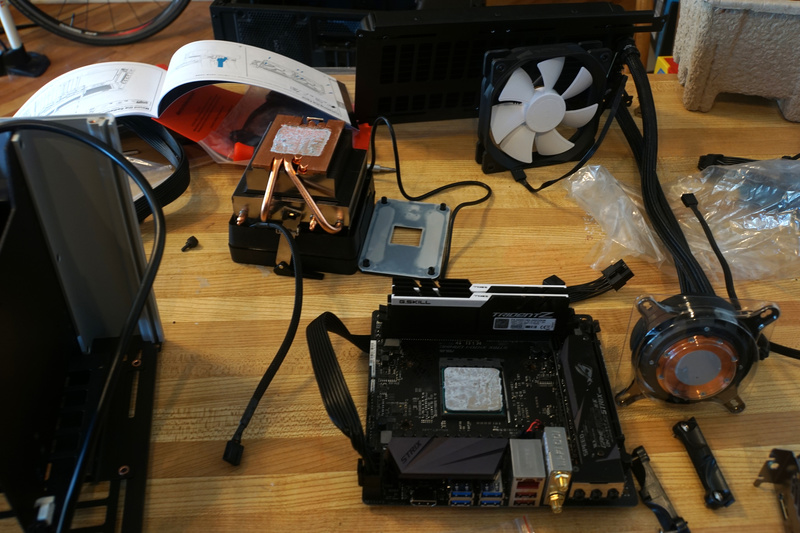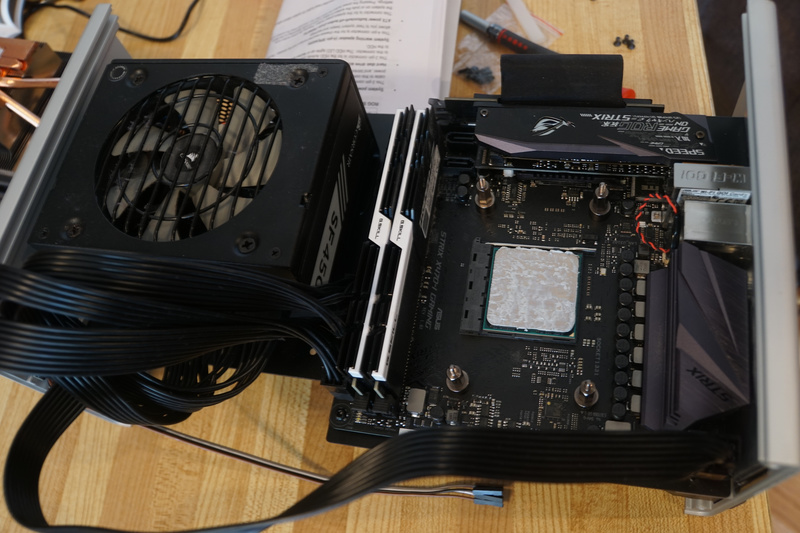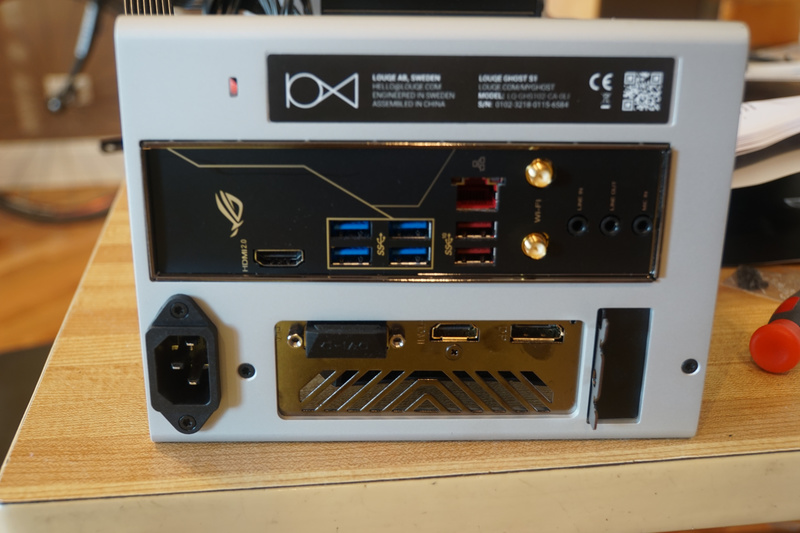 Since this is mainly a development machine, I went with a fairly basic Radeon RX 550 video card. There was plenty of space in the video card chamber and I wish there had been a way to mount the power supply in this section instead, but the bracket cannot clear the metal lip holding on the front of the case.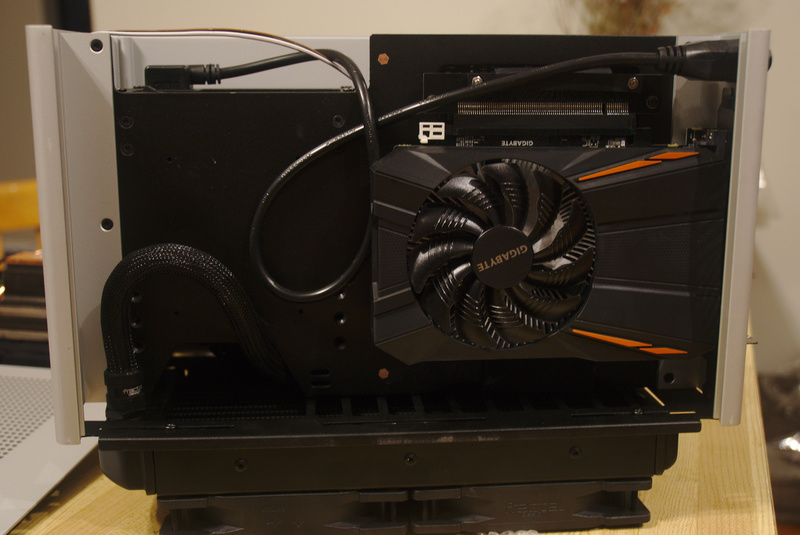 For most of the installation, this has been the easiest case I've ever worked on. It certainly was everything it was advertised to be. The ability to remove the sides and bottom, and installing everything directly to the spine, made component placement and cable management very straightforward. The case didn't come with a manual, which wouldn't be a problem since most of the assembly is pretty straight forward. Unfortunately, they didn't label the case power and LED connectors, so I did have to look up and pinch around in the manual from my phone. The only other difficultly was the radiator.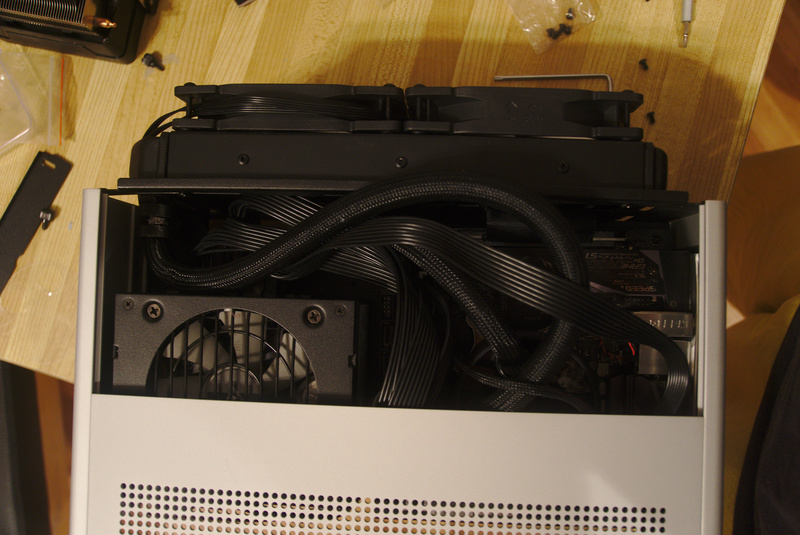 It took quite a bit of work on pipe placement and cable bending to get the top grill in a position where I could screw it down. Securing the top hat with the radiator in-place is impossible. The screws that come with the unit are simply too short. Others backers of this project on the official Slack group for Louqe have either drilled out the holes to allow of more standard screw sizes or have order longer m3x8 or m3x10 screws. I'll probably get longer screws at some point, but for the time being, I simply have the large top had sitting over the radiator with nothing screwed down.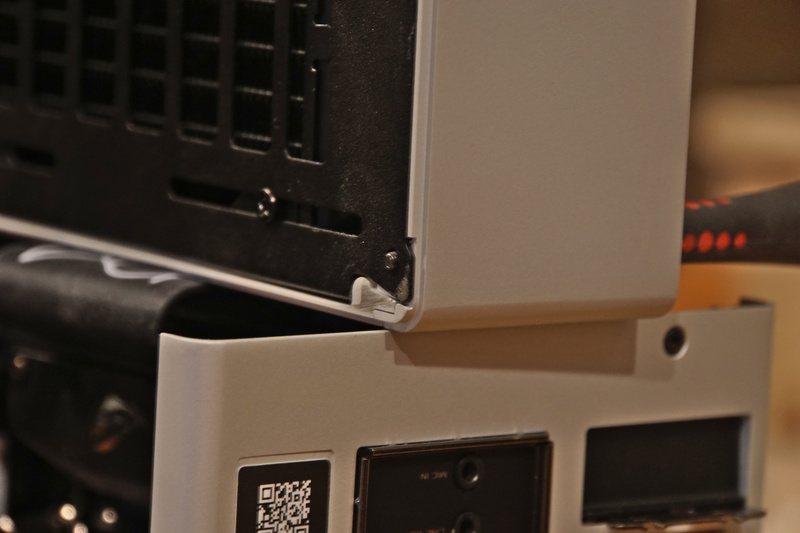 I've never had a water cooled system before. I decided to go this route since it was an option with this ITX case, and the price and complexity of water cooling have come down considerably thanks to All-In-One units. It's also amazingly quiet compared to the stock AMD fan cooler.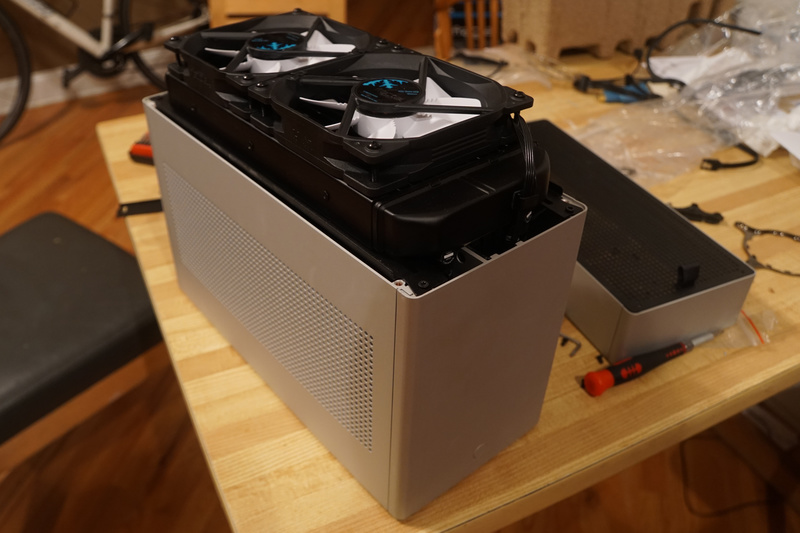 As far as what's in this particular unit, it's an AMD Ryzen 7 2700X CPU with 32GB of DDR4 3200 memory on an Asus X470 ITX motherboard. The following is a complete parts list:
| Price | Part |
| --- | --- |
| $459.98 | 2 x Samsung 970 Pro |
| $329.99 | G.Skill 32GB (2x16GB) DDR4 3200 |
| $319.99 | AMD Ryzen 7 2700X |
| $207.85 | Asus ROG Strix X470-I |
| $114.99 | Gigabyte Radeon RX 550 |
| $104.63 | Fractal Design S24 AIO Cooler |
| $86.64 | Corsair SF450 SFX Power Supply |
| $5.87 | Shipping (components) |
| $1629.94 | Components Total |
| €199.00 | Ghost S1 Case |
| €89.00 | Ghost S1 Tophat Pack |
| €31.00 | Shipping (Ghost) |
| €319.00 ($388.74) | Louqe Total |
| $2018.68 | Total |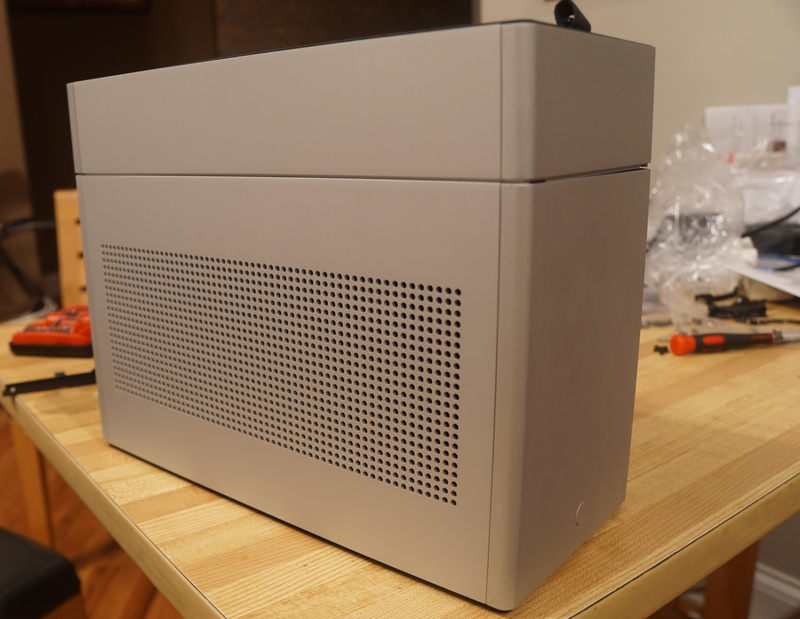 For the past several months, I've been using this as my Linux box and it's been an excellent development machine. The dual NVME solid state drives run in RAID 0 for performance, similar to my previous desktop build. I've rarely been able to push it to a limit where it starts choking. It's been a solid machine. I appreciate the new case, even though I realize it adds significantly to the overall cost. I could change out the video card, and use this rig to replace my gaming laptop in the future, but for now it will remain my development machine. Despite some of the issues I've had with the Ghost S1, I still find it a pretty exceptional case that I hope to keep it in good condition for years to come.